Houston, Texas, April 30, 2018 – Sean Thomas, P.E., General Manager, Universal Subsea Inc. presented the company's business plan and revolutionary, patent-pending Wellhead Defender subsea isolation cap at the Rice Alliance Startup Roundup at OTC on April 30. The 2018 OTC is being held at the NRG Park from April 30 to May 3 and is the offshore industry's premier global event.
"We are pleased to have been selected by The Rice Alliance to present at this year's OTC Startup Roundup, which showcased 40 promising emerging energy technology companies," said Sean Thomas, Founder & General Manager, Universal Subsea Inc. "At the seafloor, various types of corrosion and marine growth cause lost time, lost production and increased risk to the offshore E&P industry. I have witnessed these issues first hand, working for years with a major wellhead supplier and then as a Subject Matter Expert with a supermajor operator. I was determined to come up with a better subsea protector cap. Our Wellhead Defender subsea isolation cap is that solution, with numerous innovative features in the body design and the sealing, locking, and injection features, with 5 U.S. patents pending. Used in conjunction with our Defender Stasis isolation fluids, the Wellhead Defender subsea isolation cap effectively prevents corrosion and marine growth on critical sealing and locking features of subsea wellheads, preserving the subsea wellhead in a stasis condition. Our Tree Defender subsea isolation cap provides the same benefits for subsea tree applications."
The Wellhead Defender subsea isolation cap is the first product of its kind. Universal Subsea spent over 2000 hours analyzing, selecting, testing, and qualifying the one-piece, corrosion-proof, thermoplastic body.
In contrast, metal subsea protector caps can actually foster corrosion.
Furthermore, competing subsea protector caps typically have ineffective body seals, allowing isolation fluid to quickly leak out to the ocean. Over a 24-month development process, Universal Subsea Inc. solved the many
pitfalls of existing subsea isolation cap technology, building and qualifying a solution
that will bring new confidence to offshore E&P companies and service providers alike.
About Universal Subsea Inc. and The Rice Alliance
Universal Subsea Inc. was established in Houston, Texas in 2016 by Sean Thomas to commercially develop our isolation cap technology with the express purpose of being a leading advocate in the offshore industry for safe and reliable subsea equipment design, manufacture and operation. The firms experienced team is dedicated to "Technology in Depth". Our Wellhead Defender and Tree Defender subsea isolation caps are the first of several innovative products to be introduced.
Sean Thomas P.E., BSME, Rice University 1987, has more than 30 years experience as an engineer, inventor, manager and technology expert with five U.S. patents granted and five U.S. patents pending.
The Rice Alliance for Technology and Entrepreneurship (Rice Alliance) is Rice University's nationally-recognized initiative devoted to the support of technology commercialization, entrepreneurship education and the launch of technology companies.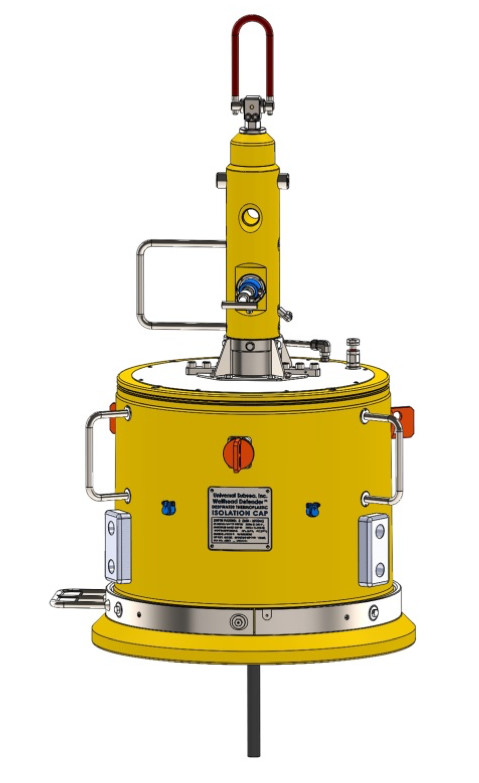 Wellhead Defender
Subsea Isolation Cap
(3D CAD rendering)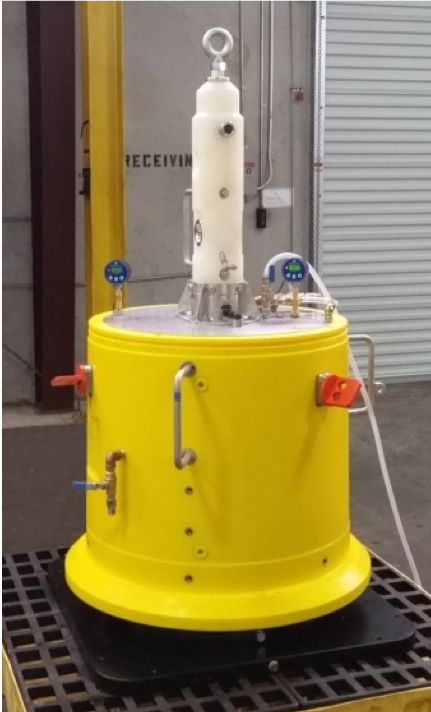 Wellhead Defender
Subsea Isolation Cap
(on H-4 wellhead fixture)